Hiking the Horizontal
A Collection of Essays by Liz Lerman
"Liz Lerman defies categorization, mixing ideas and practices we are taught to keep separate. She catapults herself into art and politics, science and spirituality, community-based and high art contexts. This generous book will give heart to artists who both respect tradition and seek their own path."
– Jan Cohen Cruz, Director, Imagining America: Artists and Scholars in Public Life
A Collection of Essays by Liz Lerman
Liz Lerman's unorthodox career has taken her from theater stages to shipyards, from synagogues to science labs. In this wide-ranging collection of essays and articles, Liz reflects on her life-long exploration of dance as a vehicle for human insight and understanding of the world around us.
Described by the Washington Post as "the source of an epochal revolution in the scope and purposes of dance art," Liz combines broad outlooks on culture and society with practical applications and accessible stories. Her expansive scope encompasses the craft, structure, and inspiration that bring theatrical works to life as well as the applications of art in fields as diverse as faith, aging, particle physics, and human rights law.
Hiking the Horizontal offers readers a gentle manifesto to bring a horizontal focus to bear on a hierarchical world. This is the perfect book for anyone curious about the possible role for art in politics, science, community, motherhood, and the media.
Hiking the Horizontal was published in 2011 by Wesleyan University Press.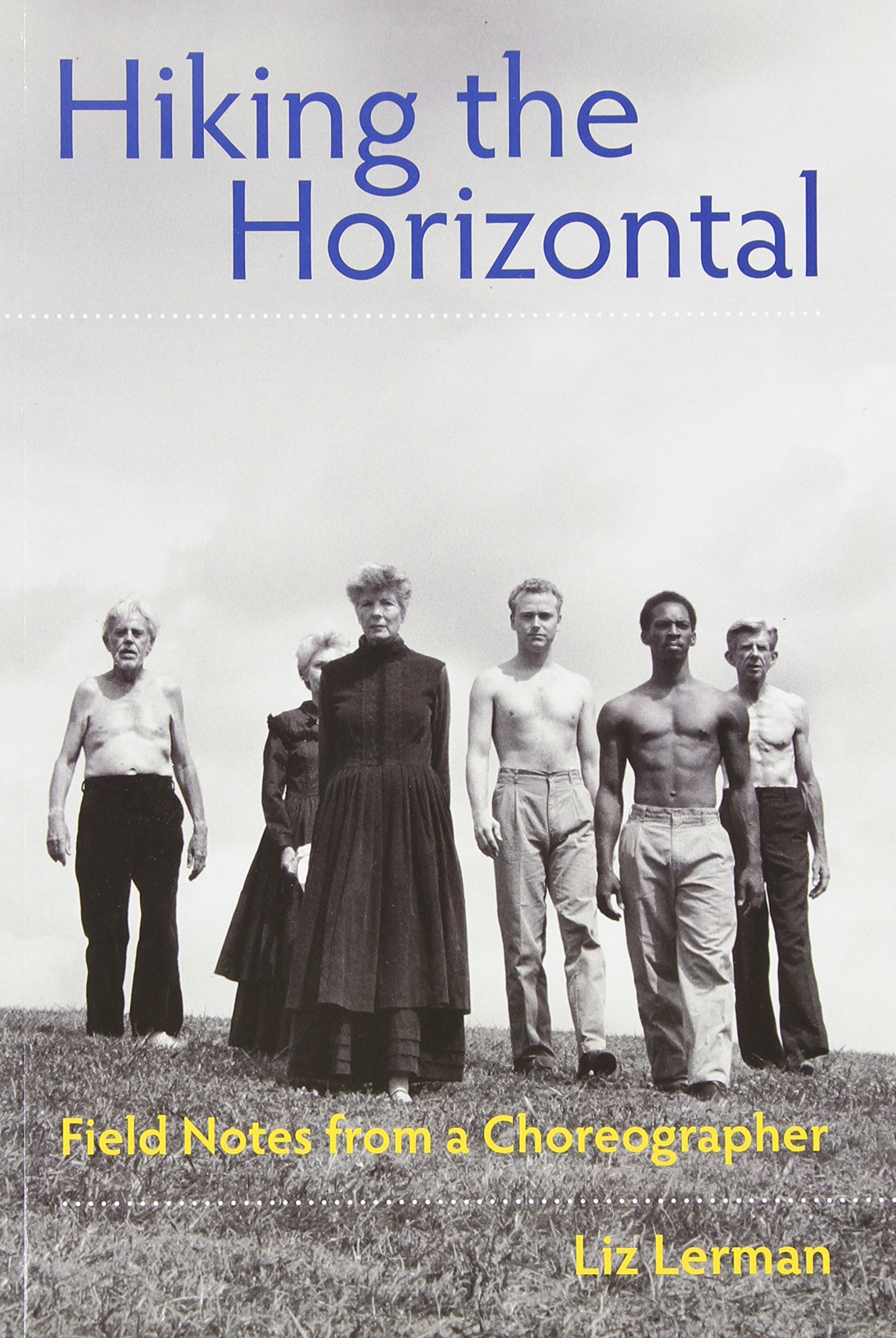 This audio excerpt is the first of a two-part conversation with Liz Lerman on the NEA Art Works Podcast about Hiking the Horizontal.
Sign up to receive email updates on Liz Lerman's writing – on her blog, in upcoming books and more – and we'll send you the prologue of Hiking the Horizontal for free!
We will never ever ever sell or share your name.